Social Ministry
      News from Lutheran World Relief
The mission quilts made by Carol Wake and blessed last year at Christ the King Sunday went to Armenia! LWR's partner there is International Orthodox Christian Charities and they distributed the blankets to Syrian refugees as well as vulnerable Armenians struggling in the grip of chronic poverty. Thanks to everyone for your generous donations of fabric and thread for the project. Please know that Carol is still quilting and welcomes any extra fabric and thread for her next batch of quilts. 
_____________________________________________________________________
Mission Trip to Texas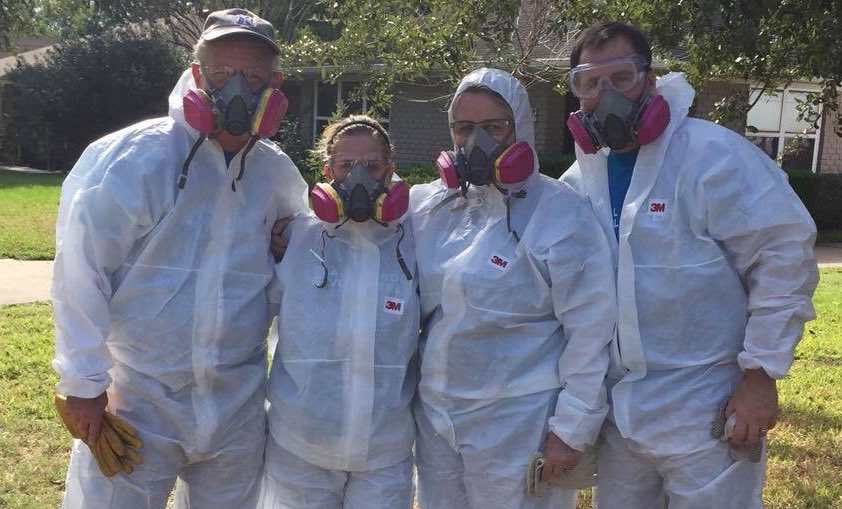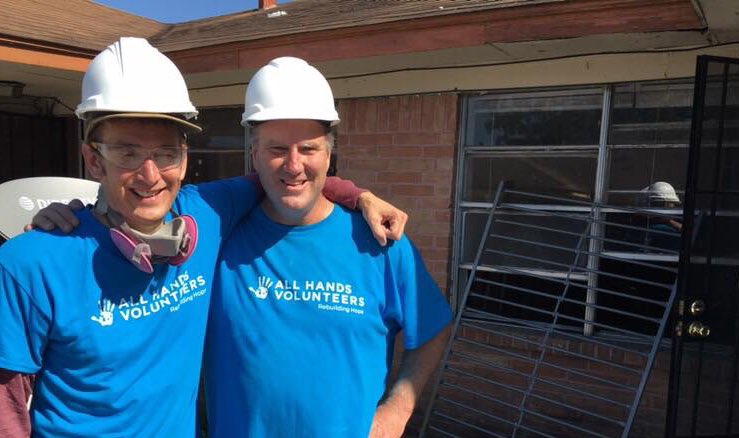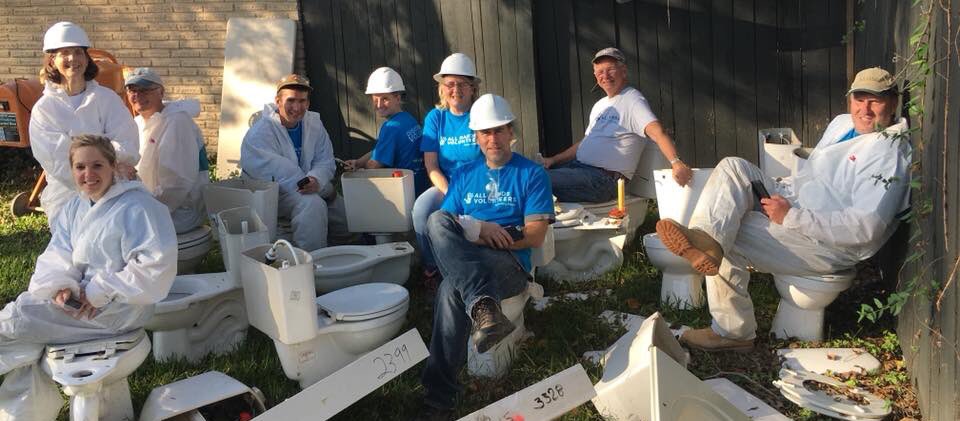 __________________________________________
Pocket Prayer Squares
The Prayer Shawl Ministry has placed baskets of Pocket Prayer Squares in the narthex and portico.  These prayer squares have been knitted with love and prayers to provide encouragement, healing, joy and peace to those in need.  If you look closely at the square you will see a cross located in the center. A Scripture card of various verses is attached to each; pick your favorite verse.  You may carry the prayer square in your pocket, purse or keep it at home as a reminder of God's love and the prayers of St. Paul's. 
Prayer Shawl Request Forms
If you are in need of prayer shawl gifts and are having difficulty making the request a basket of request forms have been placed in the narthex and portico.  Just fill out any critical portions and drop it by Cassie's office or mailbox (outside main office).  You may call the office or send a request via e-mail.  Contact Deaconess Cassie with questions.
___________________________________________________________________   
FOOD PANTRY       
St. Paul's hosts a food pantry on the first and third Saturday of every month from 10am to noon. The pantry is fully operated by volunteers on a rotating basis. Over the course of a year, the food pantry provides over 13,000 pounds of food to more than 2,500 individuals. We partner with the DC Capital Area Food Bank to supplement the traditional pantry items with fresh produce, dairy and meats. Our dedicated volunteers stock shelves, hand out food, give recipe advice, and interact with the clients on a personal level. If you are interested in volunteering at the food pantry, please contact Megan Schroeder.
 ~~~~~~~~~~~~~~~~~~~~~~~~~~~~~~~~~~~~~~~~~~~~~~~~~~~~~~~~~~~~~~~~~~~~~~~~~~~~
Prime Time Senior Ministry
Join us every Wednesday for Food and Fun with Prime Time Senior Ministry!   
Every week Prime Time gathers for seated exercise followed by lunch and entertainment.  There are always new friends to meet and new things to learn, so we hope you'll join us!  
~~~~~~~~~~~~~~~~~~~~~~~~~~~~~~~~~~~~~~~~~~~~~~~~~~~~~~~~~~~~~~~~~~~~~~~~~~~~~~~~~~
GIFTS OF HOPE
Gifts of Hope is an alternative gift-program of the DC Metropolitan Synod that runs during the Advent season. Instead of buying someone a boring old sweater for Christmas, Gifts of Hope offers the opportunity to buy a meaningful gift for someone else in their honor, such as: medical services for indigent DC residents, books for schools in Tanzania, or treats for a summer camp for children affected by HIV-AIDS. 
--------------------------------------------------------------------------------------------------------------------------------------------------------------
MISSION AND DISASTER RELIEF TRIPS
St. Paul's mission trips and disaster relief trips provide a wonderful opportunity for church members and friends to spend time in daily service to improve the lives of others. Whether rebuilding houses along the Mississippi Gulf or volunteering at an orphanage in Zambia, these trips are truly life changing.
For more information about St. Paul's Mission Trips, please contact the church office at 202.966.5489.
Mission Trip to Lumberton, North Carolina: December 2 - December 5
Members of St. Paul's Disaster Relief mission trip went to Lumberton, NC, an area particularly hard hit by flooding this past fall. 
 Mission Trip to Namibia: July 19th - August 2nd
In coordination with our sister synod, the Evangelical Lutheran Church in the Republic of Namibia (ELCRN), St. Paul's sent a team to Namibia this summer from July 19th - August 2nd to help at some of the 19 orphanages that the ELCRN operates. 
~~~~~~~~~~~~~~~~~~~~~~~~~~~~~~~~~~~~~~~~~~~~~~~~~~~~~~~~~~~~~~~~~~~~~~~~~~~~~~~
Mission trip to Missouri: February 2016. In February of 2016, Pastor Tom Omholt and others from  worked with All Hands, a disaster response organization, to assist Missouri residents who were affected by severe flooding. Check out the photographs of their adventure and service. 
~~~~~~~~~~~~~~~~~~~~~~~~~~~~~~~~~~~~~~~~~~~~~~~~~~~~~~~~~~~~~~~~~~~~~~~~~~~~~~~~